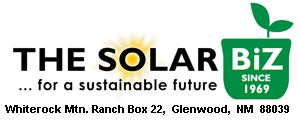 Home Page Products Overview The Sustainable Lifestyle Testimonials Rebates & Incentives News & Events Links About Us
OUTBACK Ground Fault Protection System
REAL PEOPLE - WWW.THESOLARBIZ.COM - 888-826-0939
---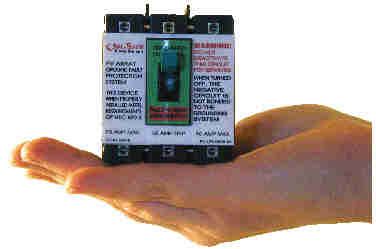 Finally, an affordable dual circuit, compact GFP system for solar arrays.
The OutBack GFP system has two 60 amp circuits for the PV+. These circuits are ground fault protected by a 1/2 amp trip breaker. Up to four GFP modules can be installed in the OutBack PSDC enclosure.
Included in the kit is a ground bus and insulating hardware for the battery negative bus.
Shown at right is the OBDC-GFP/2 Installed in a DC enclosure.
Note: the additional grounding bus and the insulated battery negative bus included with the GFP/2.
OBP-10100 Dual Circuit GFP Call for information
---
We have been working with solar energy & battery systems since 1969... three and a half decades.
Thirty Seven Years Experience!!

The Most Complete Renewable Energy
Product Inventory
There are almost 500 Pages on this Web site. At over 11,700 items it is one of the world's largest Renewable Energy web sites. Take some time to check out the amazing and essential products we offer.
Our solar panels are the lowest price on the planet!
---
Some manufacturers do not permit the posting of less than List Prices on the web. We sell for less.
PLEASE CALL TOLL FREE 888-826-0939 FOR PRICING!
Low Price Guarantee! If you think you find a better price anywhere, call us before you buy. We'll fix you up.