OutBack Power System Rack
REAL PEOPLE - WWW.THESOLARBIZ.COM - 888-826-0939
---
OutBack PSR Power System Rack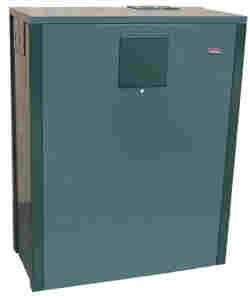 OutBack Power Systems introduces a new idea - a combined battery cabinet and system component rack that is changing how renewable energy systems are installed. The PSR saves time, money and space by combining the batteries, disconnects, overcurrent protection devices and even the inverter/charger into a single enclosure. The PSR is shipped knocked down for ease of shipment, storage and installation. The PSR is also available frame only (PSR-FO) or insulated rainproof outdoor version (PSR-3R)
Standard Features and Components
· ETL listed indoor powder coated steel enclosure with internal support frame, shelves and removable side/top panels (PSR version)
· Holds up to twelve Group 27/31, eight T105, four L16, or even four 8D type batteries
· Shipped knocked down for easy shipping and storage – electric screwdriver bit tool included
· All sides and top can be removed with conduit attached on the PSR and PSR-3R versions
· Includes DC breaker bracket which holds up to five small breakers and one large breaker
· Easily connected to various power inverters or the OutBack PSDC via 2" conduit
· Available with or without the circuit breakers included – easily added option in the field
· PSRs can be directly mated end to end for large storage battery systems
OB/PSR Power System Rack Discontinued, Click here for alterative items
---
OB/PSR-FO Power System Rack Frame Only Discontinued, Click here for alterative items
43" high x 34" wide x 17" deep PSR shipping weight: 110 lbs
Click Here to view several configurations of the PSR

---
Optional Components
· PSR-SK - Additional shelf kit for use with more batteries or components
· One OBDC-100, 175 or 250 DC breaker for disconnecting the inverter/battery system
· OBDC-60 - PV array disconnect 60 amp DC
· OBDC-GFP/2 - Dual circuit 60 amp PV ground fault protection system for one or two PV controllers (only one OBDC-GFP/2 fits)
· OBDC15 and OBDC-30 breakers for DC loads
· PSR-SZ4 - Seismic zone 4 Kit to meet UBC earthquake safety requirements
· PSR-SCT - Spill Containment Tray for one shelf – holds up to four Group 31, T105 or L16 batteries or one 8D battery
Molded Green Polyethylene plastic
· PSR-HDT - Heavy Duty Top for mounting an SW series inverter directly on top of a PSR cabinet – indoor use only
· PSR-BCK – Breaker cover kit for PSR only
· PSR-MP - Mounting plate for components such as inverters or PV charge controllers

---
We have been working with solar energy & battery systems since 1969... Over Four Decades.
Forty Four
Years Experience!!

We are a full service company. We want a real person to consult with you because, we want to be sure that you don't waste your money and that you only buy what you need.

We recommend that you talk with us first about your solar power needs. Please use our expertise as a resource.
If you think you find a better price anywhere, call us before you buy.
REAL PEOPLE - WWW.THESOLARBIZ.COM - 888-826-0939
International 575-539-2111
Central America (Panama) 507-730-7865 or 507-6126-1253