PentaMetric Meter System
REAL PEOPLE - NOT "BUY IT" BUTTONS - 888-826-0939
---
The New PentaMetric Battery Monitor.
The new PentaMetric battery monitor system offers a lot more capability than the TriMetric monitor...
Please call for pricing 888-826-0939
The PentaMetric battery system is available.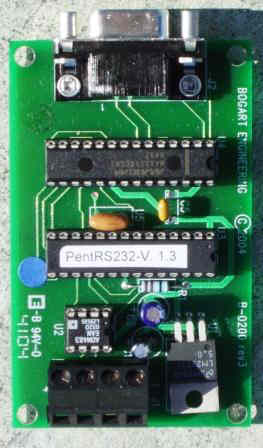 Complete system consists of 3 parts: Input unit (near batteries), Display unit (shown above) and computer interface unit
Monitor up to 3 shunts--For example: measure total solar input and wind input independently in addition to monitoring battery "state of charge"
Access the data with display unit (shown above) with LCD display and buttons up to 1000 feet from batteries.
Optional computer interface with (Windows) software to control and read out all data.
Extensive system logged data
Relay output to control generator or external alarm
Audible and visual alarms for high and low battery conditions.
Input Unit Interface Unit

---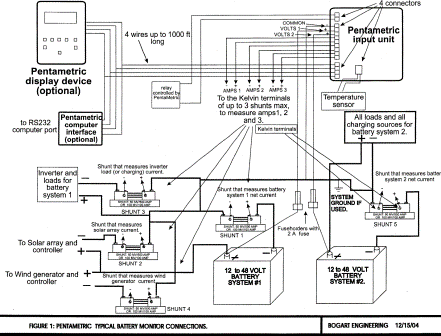 ---
For System Testing See Our FLUKE Model 87-III Multimeter
All trademarks are the property of their respective owners.
---
We have been working with solar energy & battery systems since 1969... Over Four Decades of Experience.
Our 41st Anniversary
!!
If you think you find a better price anywhere, call us before you buy.
Call us Toll Free at 1-888-826-0939
INTERNATIONAL 1-575-539-2111
PLEASE NOTE:
Hours, Monday thru Friday 9:00 AM to 5:30 PM Mountain Time.
---
Some manufacturers do not permit the posting of less than List Prices on the web. We sell for less.
PLEASE CALL TOLL FREE 888-826-0939 FOR PRICING!
Low Price Guarantee! If you think you find a better price anywhere, call us before you buy. We'll fix you up.