Solar Module Cable and Accessories
REAL PEOPLE - NOT "BUY IT" BUTTONS - 888-826-0939

MC Connector Cable and Accessories for Solar Modules

We custom make UL Listed MC cable in any length . We make these in "loops" with a Positive MC connector on one end and a Negative MC connector on the other. To figure your cost for the UL Listed assembly, simply multiply the number of feet required and add a pair of installed MC Connectors.

These cables are NOT intended to be used as supplied, rather they must be cut either to length, or in the middle of the loop, for insertion into a combiner box or other appropriate connection.

Don't forget to order our impossible to find Stainless Steel cable clips to keep your module interconnect cables neatly connected to frames so they do not drop below the array. Stainless Steel Module wire clips will last forever, without corrosion. We don't recommend using plastic tie-wraps as they fall apart in sunlight in a very short time.

They are designed to hold one OR two USE-2 cables securely, with a specially designed tab to allow the use of a flathead screwdriver to aid in installation and removal of the clip.
| | | |
| --- | --- | --- |
| Part Number | Description | Price |
| SIS-55012 | MC Cable 12 Gauge per foot for custom cable lengths | $.99 per foot |
| SIS-55010 | MC Cable 10 Gauge per foot for custom cable lengths | $1.09 per foot |
| SIS-55002 | MC Connector 10 or 12 Gauge Per Pair Installed | $17.97 |
| WIE-60050 | Stainless Steel Module Cable Clips | $0.97 each |
Here's an idea who's time has come! It's the conduit transition entry box... Provides a simple array (MC Connector wire) to ridged or flexible conduit wiring transition.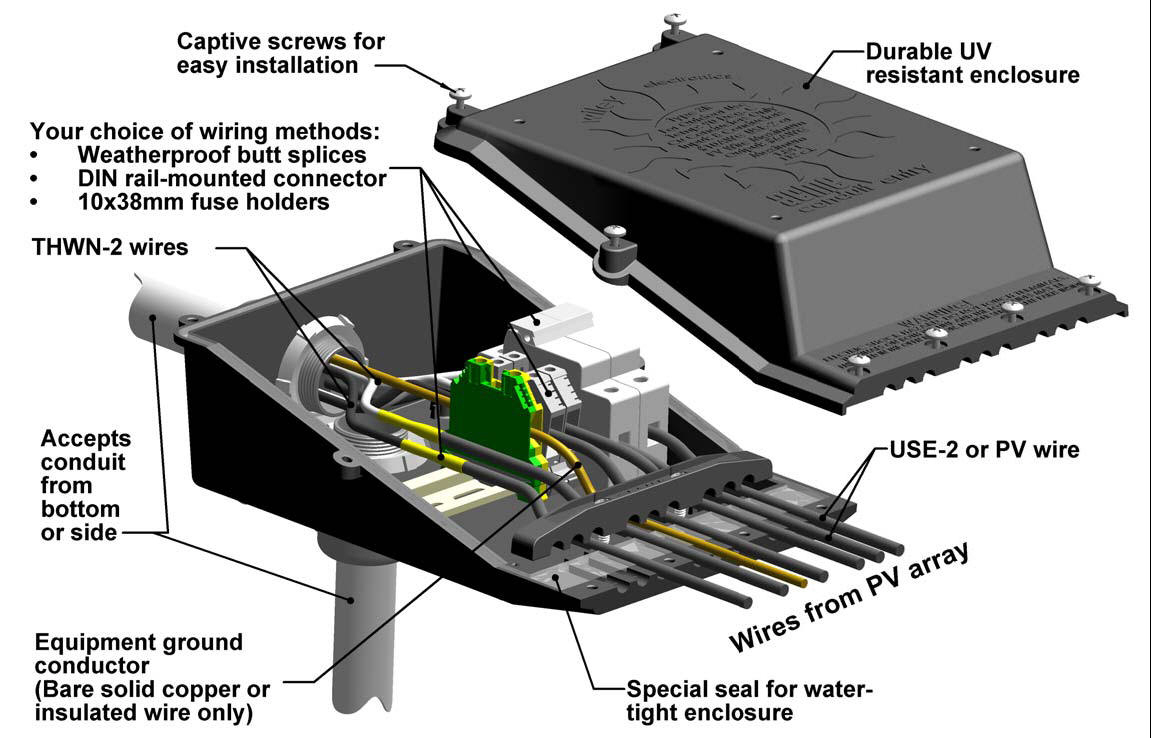 Simply enter your MC Connector cable (USE-2) into the box, make your connections to your THWN-2 wiring using your choice of wiring methods (see picture) either DIN rail-mounted connectors (internal DIN Rail provided), Wire Nut Connectors or Weatherproof Butt Splices, and you're done.
UV resistant two piece shell with a special seal for water-tight enclosure. Appropriate for Roof Mount, Top-of-pole Mounts and Ground Mount installations.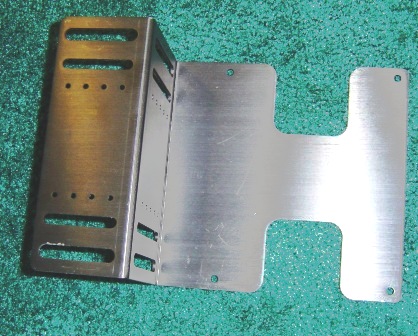 Includes aluminum attaching bracket to mount box to the rack rail.
Available in Eight Sizes:
| | | | | | | | |
| --- | --- | --- | --- | --- | --- | --- | --- |
| Part Number | Configuration | Terminal Block | Terminal Block Internal Bus | Fuse Holder | Fuse Combiner Bus | DIN Rail | PRICE |
| WIE-700PT | Pass-Through using Butt Splices/Wire Nuts | N/A | N/A | N/A | N/A | N/A | $109.97 |
| WIE-7001P | 1-String Pass-through | 2 | N/A | N/A | N/A | 1 | $135.97 |
| WIE-7002P | 2-String Pass-through | 4 | N/A | N/A | N/A | 1 | $140.97 |
| WIE-7003P | 3-String Pass-through | 6 | N/A | N/A | N/A | 1 | $157.97 |
| WIE-7004P | 4-String Pass-through | 8 | N/A | N/A | N/A | 1 | $161.97 |
| WIE-7002C | 2-Strings Combiner | 4 | 2X 2-Pole | Not required for 2- string combiner | N/A | 1 | $136.97 |
| WIE-7003C | 3-Strings Combiner | 3 | 1X 3-Pole | 3 | 1X 3-Pole | 1 | $243.97 |
| WIE-7004C | 4-Strings Combiner | 4 | 1X 4-Pole | 4 | 1X 4-Pole | 1 | $271.97 |

PV Low Temperature Over-Voltage Bypass Circuit Box
<![if !vml]>
<![endif]>
Protect equipment from high PV Open Circuit Voltage at Low Temperatures
Size the PV array for maximum energy harvest
Every PV array can now be sized without being limited by the high open-circuit voltages present at low temperatures. The Apollo Solar LTOB automatically switches modules out of the circuit if the temperature falls below the specified point.
Simple, Reliable Operation
The LTOB removes 1 module from the 6 module string keeping Voc under 140v. When the temperature falls below 10OC (50OF) the LTOB turns on and the top module is switched out of the circuit so the Voc drops to 120 volts. The 5 module string is below the 140volt limit down to -40O. When the temperature rises, the LTOB turns off and the module is switched back into the circuit.
Fast, Easy Installation
The Apollo Solar LTOB units are supplied with an adhesive tape on the back side. Just peel off the backing layer and stick the LTOB and Temperature Sensor to the back of the PV module to be cut from the string. Simply snap the MC connectors together. At normal or high temperatures the LTOB connects straight through and the PV array functions normally.
Features and Benefits
· Automatically bypasses PV module at low temperatures to drop Voc.
| | |
| --- | --- |
| | Expand the input voltage range of any Inverter or Charge Controller. |
| | Enables an extra PV module in every string. |
| | Use with any modules up to 85Voc. |
| | Any string voltage up to 600VDC. |
| | Switch up to 8 Amps per string. |
| | Choice of temperature switch point. |
· Complete safety at the lowest of temperatures without compromising the high temperature performance.
| | |
| --- | --- |
| | Size arrays for maximum power and forget the cold/Voc problem. |
| | MC connectors - quick wiring. |
| | Failsafe to low voltage output |
| | Sticks to back of any module. |
| | Very low power consumption. |
| | | |
| --- | --- | --- |
| Part Number | Description | PRICE |
| ASI-66001 | PV Low Temperature Over Voltage Bypass Circuit Box | $159.97 |

Cold Fusing Shrink Tape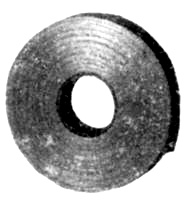 Black industrial grade cold fusing shrink tape, so heat is not required to shrink. Excellent for waterproofing the MC Connectors on your solar modules. Seals out moisture and insulates up to 450 volts. Tape is 3/4 inch wide in a 30 foot roll.
More convenient than tubes. Can be used in any application where you may have used heat shrink tubing except for underwater well pump connections. available in single rolls or discounted in lots of 5.
| | | |
| --- | --- | --- |
| Part Number | Description | Price |
| VEE-70560 | Black Cold Fusing Shrink Tape, Single roll | $9.97 |
| VEE-75560 | Black Cold Fusing Shrink Tape, 5 Lot Each | $7.97 each |

WEEB Grounding System Introduction
Introducing the latest technology in grounding your solar array! Soon to be an absolute must for all PV systems! No more running ground wire to and from every module, and the sweetest thing is that the WEEB system is more effective!
WEEB stands for "Washer, Electrical Equipment Bonding". The WEEB family of products are used to bond solar modules to solar mounts. The mounts are then grounded so the entire assembly is grounded. The products use patent pending technology for bonding anodized aluminum surfaces together. Bonding PV modules to a mounting structure removes the need to wire the modules separately. Only the mounting structure needs to be wired to ground.
Why Should I Use it?
| | |
| --- | --- |
| | Gives more consistent results than the method of scraping off the anodized coating by hand and using star washers. |
| | It saves you time! ...No more running ground wire to every PV module. |
| | It's safe. ...Meets UL467 requirements for bonding/grounding systems. |
| | Its reliable. ...Patented design features stainless steel teeth that bite into anodized aluminum, providing a gas tight connection which prevents oxidation. |
Grounding the entire array is now much easier! By simply mounting one
WEEB
Lug for each rail assures the teeth will penetrate into the aluminum rail. The lug itself is tin plated copper and the washer is stainless steel. The lug is a lay-in type, making it easy to attach the ground wire. Because you don't have to run ground wire to every single module, you save time and have a much cleaner installation. Neat!
Introduction to the parts needed


The WEEB-9.5 is a washer used to bond the frame of a PV module to a pole or ground mounting structure. The WEEB-9.5 has fingers which will hold the part in any 3/8 inch hole. This allows the WEEB-9.5 to be inserted at the mounting locations and stays in place while the module is aligned. When the hardware is tightened, specially designed teeth on the WEEB-9.5 embed into the module and mounting structure, making a gas-tight connection.
n
A variant part, the WEEB-9.5NL, does not have the fingers. This allows the part to be used to join structural pieces of a mounting structure where only a single fastener is used and allows bolts up to 3/8 inch in diameter. The fingers are not needed because it is relatively easy to assemble a single fastener with the WEEB, while for the case with modules, the large size of the module would make it difficult to position both the module and the WEEB. See the installation instructions for detailed pictures.
The WEEB-xMC(s) are used for rail-mounted modules. Retaining features keep the parts on the rail while still allowing them to be correctly positioned beneath the modules.
Rounding out the product family is the WEEB Lug, a two piece set of washer plus lug. The washer has specialized teeth for making connection through an anodized aluminum surface. The lug allows the lay-in connection of wire after the lug has been mounted.
Please call us at 888-826-0939 for more information or pricing on the WEEB Grounding System

Delta DC Lightning Arrestor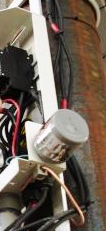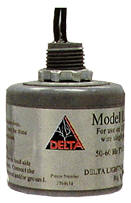 Don't forget lightning! If you have all those expensive modules on your roof or top of pole, that's alot of metal to attract lightning into your house. Most combiner boxes are made so that the PV - and + are isolated from ground. This enables you to install a Delta lightning arrestor at the combiner and bond the module frames, Delta and the combiner box to the ground stake at the bottom of you rack.
Lightning does what it wants but, if you make a good suggestion it may follow it, and keep it from entering your house. Call Tom at 888-826-0939 to discuss wiring this up.
We also carry AC and Hi Voltage Delta products Call with your needs
| Model Number | Description | Price |
| --- | --- | --- |
| DEL-20006 | LADC Lightning Arrestor | $ 37.97 |

INTERMODULE WIRING KITS

Intermodule wiring kits are available in various lengths for use with solar modules with Junction Boxes. They are made with liquid tight flexible conduit with gasketed snap in liquid tight ends. Each Intermodule kit contains three 10 gauge wires.
| | | |
| --- | --- | --- |
| Part Number | Description | Price |
| PWU-50018 | 18 inch Intermodule | $13.97 |
| PWU-50020 | 20 inch Intermodule | $14.97 |
| PWU-50027 | 27 inch Intermodule | $15.97 |
| PWU-50029 | 29 inch Intermodule | $16.97 |
| PWU-50072 | 72 inch Interarray kit | $20.97 |

WEATHER-TIGHT STRAIN RELIEF CONNECTORS

Use these 1/2 inch threaded connectors to provide a waterproof entrance or exit for wiring PV junction boxes or outdoor combiner boxes. They are made of nylon with Buna-N seals and are water resistant in fresh or salt water and resistant in a number of other liquids. UL listed and suitable for use in NEMA 4, 6, and 12 applications.
If you need Cabling for this type of installation we offer UL Listed and UV resistant wire in either 10 or 12 gauge as you require. Order the MC wire listed at the top of this page without the MC Connectors. Sold by the foot.
| | | |
| --- | --- | --- |
| Model Number | Description | Price |
| AEE-543243 | Nylon strain relief, 1/2" knock-out with 1 round hole for USE#12 or #10 | $ 3.97 |
| AEE-543252 | Nylon strain relief, 1/2" knock-out with 2 round holes for USE#12 or #10 | $ 7.97 |

DIODES
BLOCKING DIODES

Blocking diodes prevent reverse current flow from the batteries to the solar array at night or from a high voltage series string of solar modules to a low voltage string of solar modules. Since current is always flowing through a blocking diode during the day it is important to chose a diode like ours that has a low voltage drop.
BYPASS DIODES

Bypass diodes wired inside the junction box of a solar module simply allow current in a series string of solar modules to bypass a failed or shaded module or string of solar cells within a solar module. Most module manufacturers now install bypass diodes that provide sufficient protection for the solar module.
| | | |
| --- | --- | --- |
| Model Number | Description | Price |
| PWU-56003 | 3ADS 3 Amp Diode Assembly for Blocking | $ 7.97 |
| PWU-56006 | BD-6 6Amp Diode (diode only - for blocking or bypass) | $ 2.97 |

ADD-ON TERMINAL KIT

Fits inside the Solar Module junction box and allows connection of up to 4 ga. output wire to 2 terminal posts with set screws, mounted on a mini PC board, with two 5", 14 ga. wires to connect to module terminals. A surge arrester protects against surges.
| | | |
| --- | --- | --- |
| Model Number | Description | List Price |
| PWU-56012 | Add-on Terminal Kit | $ 45.97 |

175 Amp 2 pole Power Distribution Block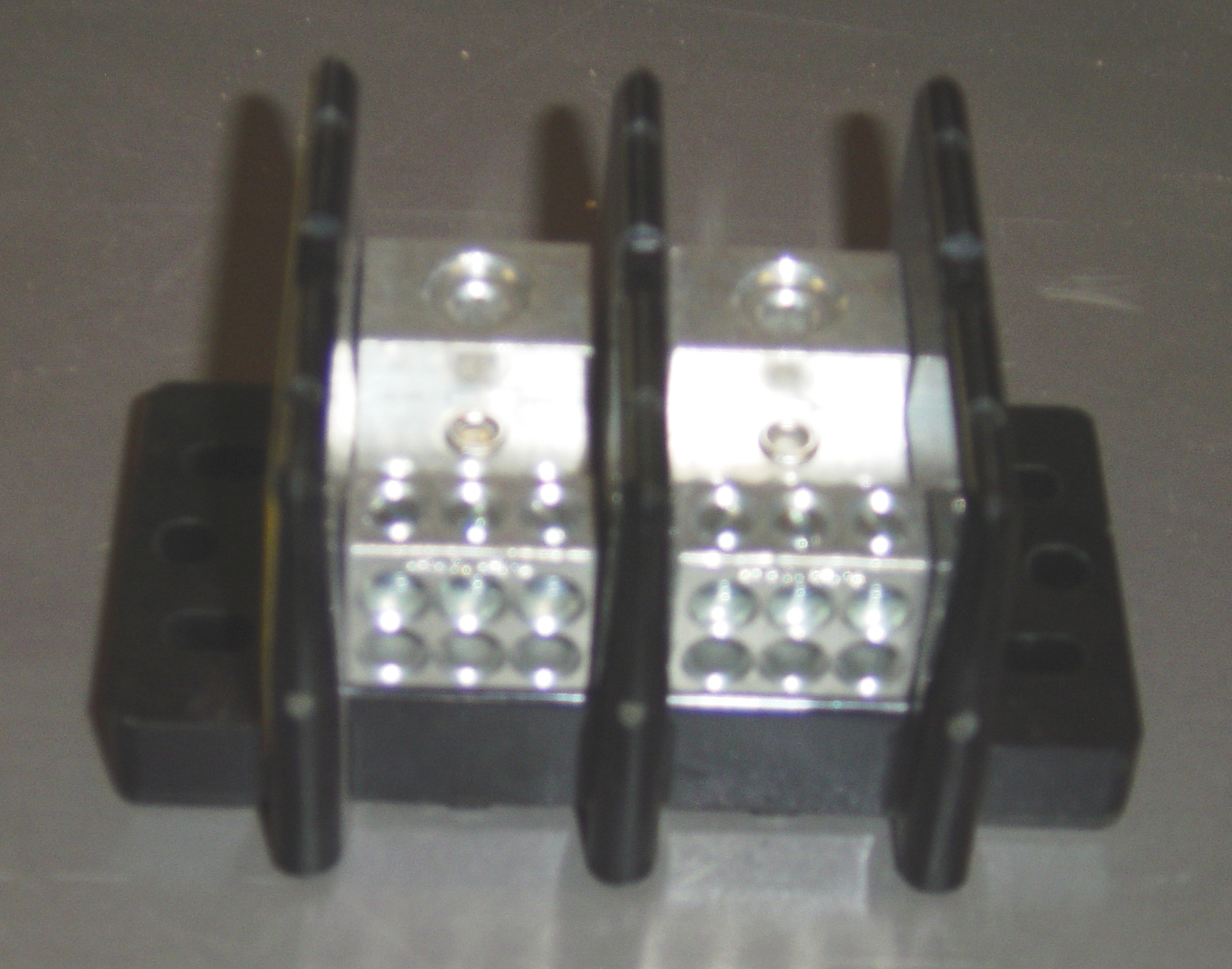 2 Pole Distribution Blocks are used to split primary power into secondary circuits, or to join cables from a solar array to a power lead-in cable. Install cables and tighten set screws. Terminal blocks are made of zinc plated aluminum for use with aluminum and copper conductors. Our blocks are 2 pole, primary side accepts #8 to #2/0 gauge wire and the secondary side accepts up to 6 - #14 to #4 gauge cables UL recognized for up to 600 volts
| | | |
| --- | --- | --- |
| Model Number | Description | List Price |
| AEE-541024 | 175 Amp 2 Pole Power Distribution Block | $ 33.97 |

We have been working with solar energy & battery systems since 1969... four decades.
Forty
Years Experience!!

The Most Complete Renewable Energy
Product Inventory
There are almost 500 Pages on this Web site. At over 11,700 items it is one of the world's largest Renewable Energy web sites. Take some time to check out the amazing and essential products we offer.
Our solar panels are the lowest price on the planet!

Some manufacturers do not permit the posting of less than List Prices on the web. We sell for less.
PLEASE CALL TOLL FREE 888-826-0939 FOR PRICING!
Low Price Guarantee! If you think you find a better price anywhere, call us before you buy. We'll fix you up.