MIDNITE SOLAR E-PANEL
REAL PEOPLE - WWW.THESOLARBIZ.COM - 888-826-0939
---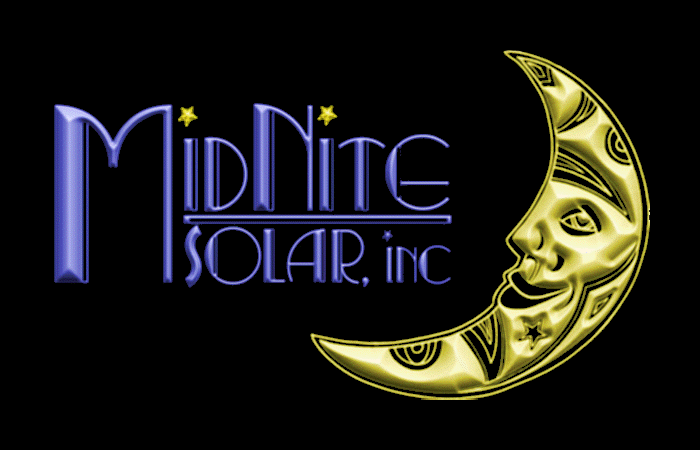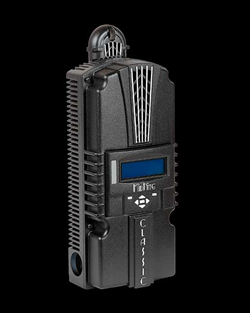 You may not know Robin and boB Gudgel by name, but if you have been around the Renewable Energy industry you know their products.
Starting with Trace Engineering in the 1990's, new standards were set for the industry. As founders of Outback Power Systems, in 2000, they ushered in a whole new line of products that have quickly become the new standard.
2005 brought a new chapter in the evolution of Robin and boB Gudgel. They then embarked on a new journey with a new company. MidNite Solar is their venture and they look forward to bringing you many exciting new products in the coming years.
Based on history, we have to believe we're in for a treat.
The Gudgels are once again putting their engineering skills to work in the RE industry. Robin says they has way too many good ideas left to remain retired. They have Twenty Six years design experience at Trace, OutBack and now Midnite Solar The industry has relied heavily on Robin and boB's designs since the 1990's and this new company insures innovation will continue.
MidNite Solar, Inc" is in the process of assembling an experienced team of engineers to develop what he says will be industry leading products. Competition makes for better products and lower prices and that is good for the industry. When one company dominates, innovation sometimes dies. Deja vu!
<![if !vml]>
<![endif]>
Robin is the person responsible for the mechanical designs that so many of you use everyday. He is also one of the driving forces behind the technological advances that you now enjoy.
---
NEW MidniteSolar E Panel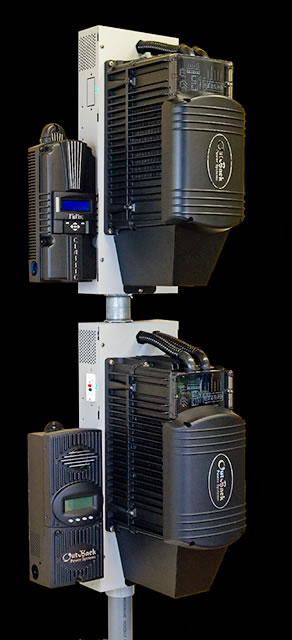 The feature that really made the E-Panel a viable product was the implementation of the unique hinged door. Not only does this feature allow easy access to the internal components of the panel, but it also makes mounting the inverter a one person job, unlike other systems on the market today. The inverter is mounted to the door while it is laying flat and then, as in the pictures below, you simply lift it up, insert tab "A" into slot "B" and you are done. It really doesn't get any better than that.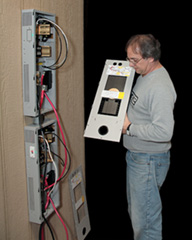 Shown at left is a dual version (Two E-Panels) A single version is available... priced below. The E Panel also comes in a version to accommodate the Magnum Energy Inverters as well.
View OB E Panel Brochure in PDF Format
View Magnum E Panel Brochure in PDF Format
Click Here to View the New MidNite Solar E-Panel for the New Schneider XW series Inverters
As this is our Old Legacy Web-Site all of Midnite Solar's offerings are not represented here Click http://www.thesolarbiz.com/Solar_Panels/MidNite-Enclosures to see all the available Midnite Solar E-Panels
---
DC Breaker Box and Breakers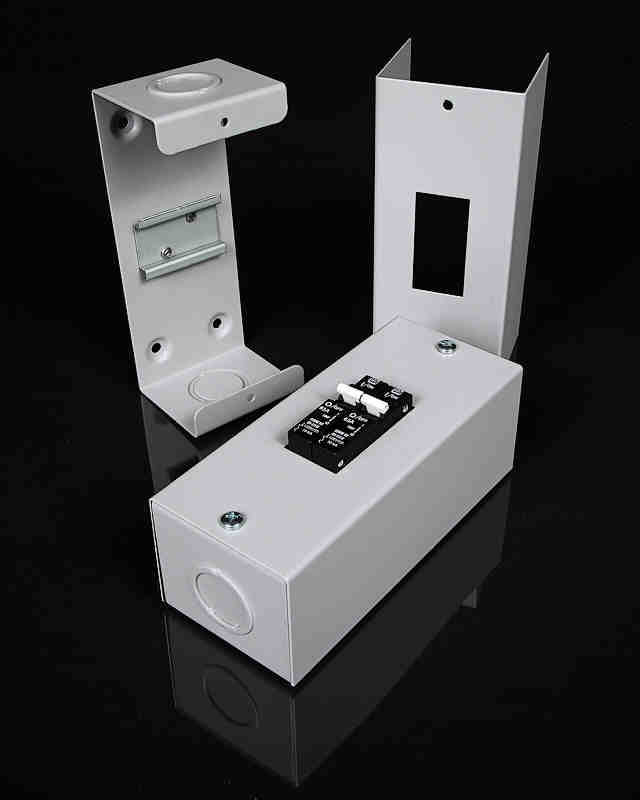 Got a real small DC only system and only need a few breakers?... here's your answer. Here is very handy impossible to find item. It is a small DC/AC breaker box. Will accept 1 to 4 either DC or AC din rail mount breakers. 3/4-1 inch knockouts top and bottom. Small size 3" X 3" X 7" Weight 2 Lbs. Rated for indoor use only. Order breakers separately. See below.
The 63 amp breaker listed below can be used with the Outback MX-60 Charge controller. So if you need to add another charge controller to your ever expanding system and were wondering where the breakers were going to go in your full DC breaker box... here's your answer
I have only listed the DC breakers below but we also carry AC din rail mount breakers for the same price as the DC. Call 888-826-0939 with your needs.
---

· We are a full service company. We want a real person to consult with you because, we want to be sure that you don't waste your time and money and that you buy only what you need.
· We strongly recommend that you talk with us first about your solar power needs. Please use our expertise as a resource.
We have been working with solar energy & battery systems since 1969... Almost a Half Century of Experience. Our 47th Anniversary!!
If you think you find a better price anywhere, call us before you buy.

Call us Toll Free at: 1-888-826-0939
Central America: (Panamá) 507-836-5588
Other International: 1-575-539-2111
E-mail us at: info@solar-biz.com
PLEASE NOTE: Hours, Monday thru Friday 9:00 AM to 7:00 PM Central Time.
Except as otherwise noted, the text and graphics provided on our web site are copyrighted by The Solar Biz Inc. or its licensors. Material on this site is intended for your personal use only. The Solar Biz Inc. does, however, permit visitors to make a single copy of the information published on The Solar Biz Inc. web site for their personal, non-commercial use or use within the organization that employs them.
Pursuant to the Digital Millennium Copyright Act of 1998, use of this web-site's unique copyright protected intellectual property or Registered Trademarks, without prior written permission, for any purpose including but not limited to advertising, promotion or sale of products or services, for business or private financial gain, any commercial advantage, or the enhancement of competing websites, or any other marketing media, constitutes an act of willful copyright infringement.
PLEASE NOTE: Such willful infringement provides for substantial financial penalties and potential criminal prosecution. Remedies for such violations include not only injunctive relief against the infringer, but also recovery of profits and damages suffered by the copyright owner. 17 U.S.C.A. § 504. In addition, such relief includes recovery of attorneys' fees and costs incurred in connection with litigating the matter where infringement is willful. For more information on THE DIGITAL MILLENNIUM COPYRIGHT ACT OF 1998 please visit: http://www.copyright.gov/legislation/dmca.pdf
Copyright © 1997- 2016 The Solar Biz ™. All Rights Reserved